People get divorced, people get married, people die, people don't die, people get all kinds of problems, they lose their jobs… But still, we keep the records going at night. And, you know… 33 rpm, life's not so bad at that speed.
HIDE THE SWEERAN TAG. HIDE BECKY. HIDE WONDERFUCK. TAYLORS ON TUMBLR. WE HAVE BEEN DISCOVERED.

ALSO HIDE KAYLOR AND HER EARLY MUSIC THAT WE STOLE AND THE FANFICTION AND THE DELETED TIM MCGRAW SCENES WE WERN'T SUPPOSED TO FIND AND ANYTHING FROM AWARD SHOW NIGHTS

HIDE SERIAL KILLER NIGHT AND CHICKEN NUGGET NIGHT AND THE GLOW STICK SECRET

OPERATION TUMBLR CODE ORANGE CODE ORANGE
(via ts-1989)
taylorswift just liked her own post on Tumblr. 
Well, here's my Saturday afternoon entertainment.
(Source: ialmostdo)
*taylor posts that its her on tumblr* *cleans up blog*
Anonymous asked: She really has become jaded, it is pretty sad to see. She used to be so hopefully but I guess everyone has to grow up?
It's not surprising, given her track record…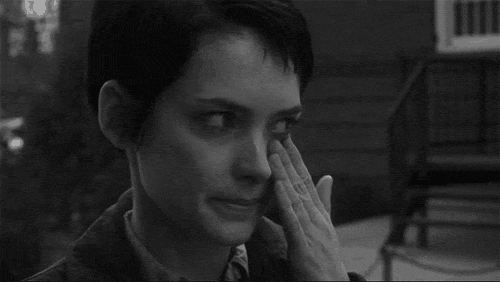 Anonymous asked: Told ya, she has gave up on love.
I think the way I used to approach relationships was very idealistic. I used to go into them thinking, 'Maybe this is the one — we'll get married and have a family, this could be forever.' Whereas now I go in thinking, 'How long do we have on the clock — before something comes along and puts a wrench in it, or your publicist calls and says this isn't a good idea?'
—Taylor on new song "Wildest Dreams" and having grown a little disillusioned with love (x)
Anonymous asked: " For someone who takes pride in never really admitting who her songs are about, she clearly gave it out this time." i don't think that's entirely true, she has made pretty clear who most of her songs are about lol
Who is 'I Knew You Were Trouble' about? Harry? John? Jake? The Easter Bunny?
My point is, if she wants to keep people guessing and on the fence of knowing who a song is really about, she can do that. Just look at IKYWT, everybody has their own theories and nobody knows for sure. She clearly wanted people to know 'Bad Blood' is about Katy and she knew the media would pick it up and it would make headlines. Couldn't she just release the song and drop subtle hints instead of revealing all the details?
Then again, she can do whatever the hell she wants. All I know is I can't wait to hear the song! And for the next award show they will both attend.